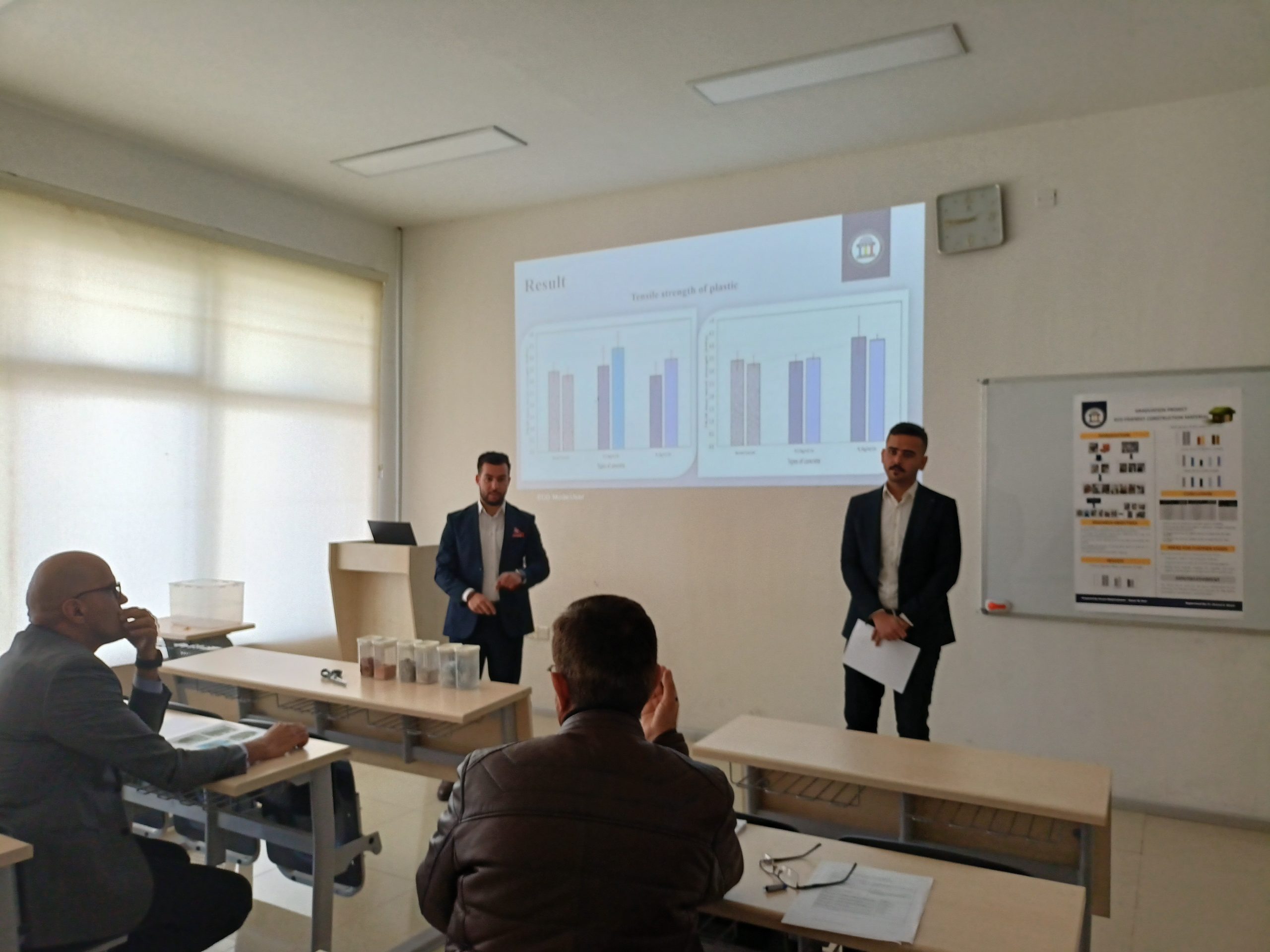 Graduation Project Examination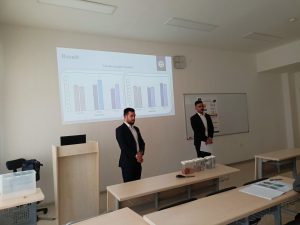 On November 13, 2023, a group of Civil Engineering Department students presented their graduation project. The graduation project title is Eco-friendly Construction Materials, which is supervised by Dr. Ahmed Gheni, a faculty member of the Civil Engineering Department. In this project, the students recycled materials from the construction material waste to solve the solid waste problem in Sulaimany city and reduce the construction cost. The materials selected for recycling are concrete, brick, and plastic. After testing the materials' compressive, tensile, and flexural strength, the results are compared with the normal concrete mix. Recycling process starts with simple crushing and grinding the materials, which may cost less.
A committee was formed at the departmental level to evaluate the graduation project report and presentation. The committee consists of Dr. Alan Saeed from Sulaimani University (External Evaluator) and Dr. Sardasht S. Weli (Internal Evaluator). Several comments and arguments were discussed during the presentation.
Dr. Sardasht S. Weli questioned the cost of the recycled process and material. The students rebuttal the questions and argued that the recycled material is very cheap and the collection does not cost too much, however, the cost analysis could be a solution to support our claim.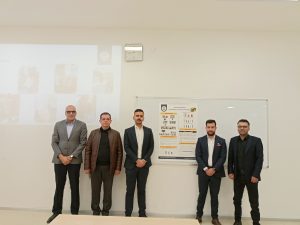 On the other hand,  Dr. Alan asked whether there are enough of these wasted concrete and bricks to supply new buildings and projects that are going to be constructed in this way? For which the students think that, right now the city of Suleimany is developing rapidly and there are many new construction projects and many old buildings are demolished and renewed, there could be enough wasted construction materials to be recycled.
Finally, the committee accepted the graduation project report with minor changes, and asked the student to revise the draft and resubmit the report for final approval.