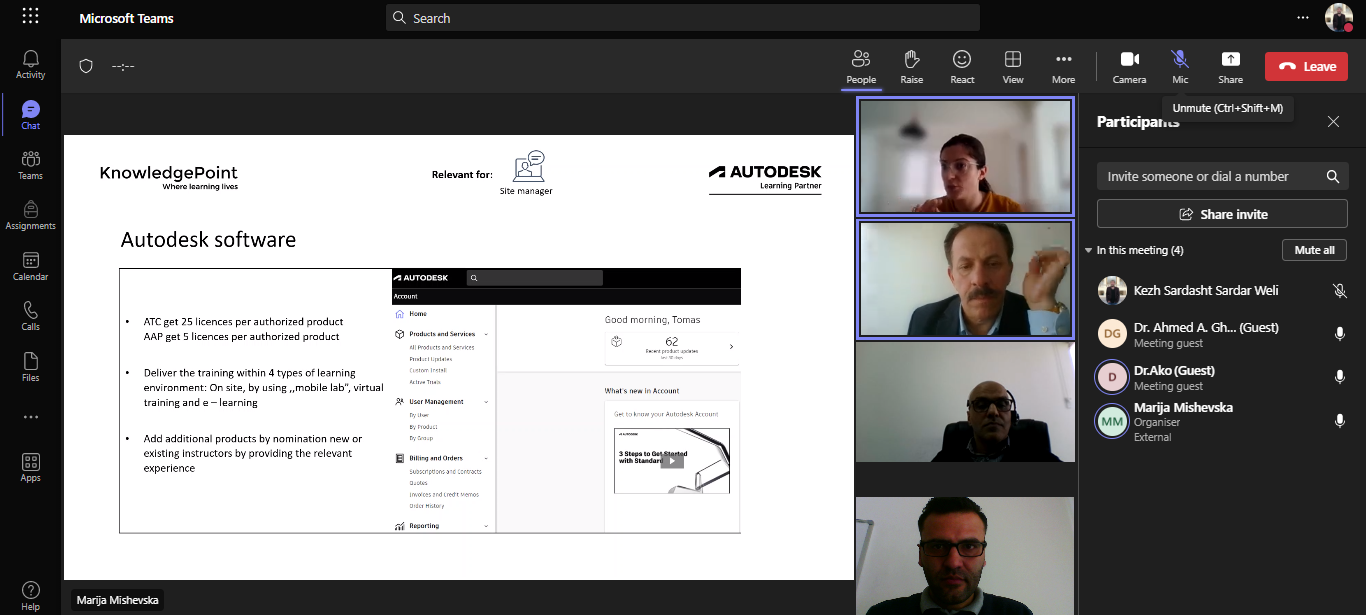 CVE held a meeting with the Partner Engagement Executive at Knowledge Point
Posted by

Categories

BIM

Date

March 7, 2023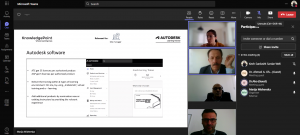 On Tuesday 28th of February, 2023, Civil Engineering Department at KUST held a meeting with the Partner Engagement Executive at Knowledge Point to discuss the BIM course and training sessions. During the meeting, Marija Mishevska, Executive Engagement Partner, presented an onboarding presentation about the methodology of tutoring BIM courses around the globe.
She also discussed the Professional Certification Price list and Instructions and the Autodesk Certification order form. She stated that the promotion for the Professional Certification started on December 22nd, 2022,  and it lasts until March 23rd, 2023, with an additional 5%-10% discount depending on the type of exams.
The CVE members have raised several questions. The main concern was the software license for the participant. It's been confirmed that the AUTODESK company will collaborate with the softwares. Finally, Marija informed the committee members to open an official account in the APL and ATC portals to initiate the program and start the course soon.